Weddings
Spend your special day with us
Your dream wedding awaits at Marquis Reforma Mexico City. We will take care of requests led by our creative, experienced Weddings and Celebrations Specialists. Your wedding will be unique and touchingly authentic, from an array of stunning venues to innovative cuisine and stylish décor.
Mexico City Weddings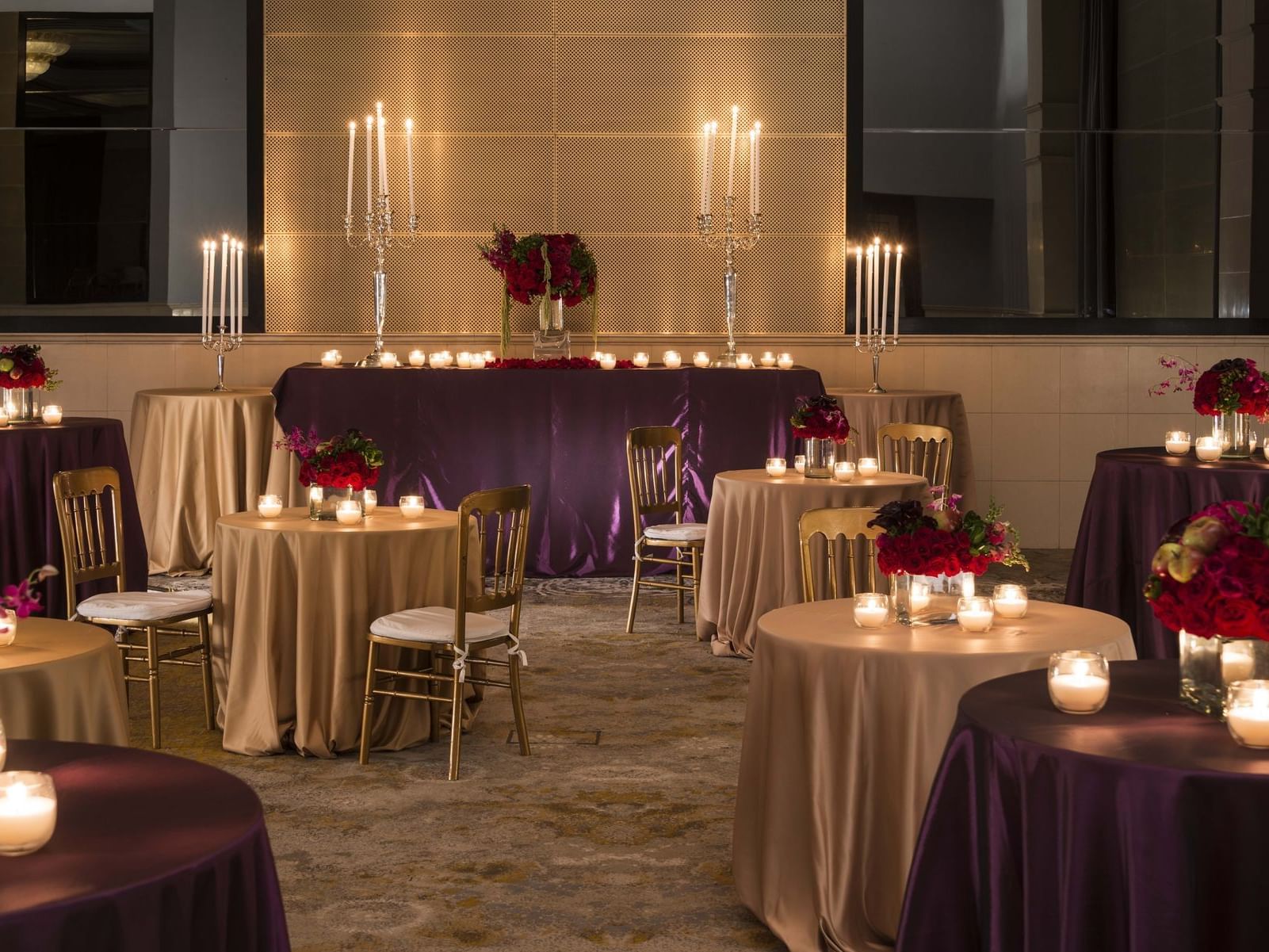 Beautiful Banquet Rooms
Choose from one of our three beautiful banquet rooms, ideal for wedding receptions: the Emperador Room, the Empress Lounge or the Palacios Room. Each of these elegant spaces has its own individual characteristics and styles.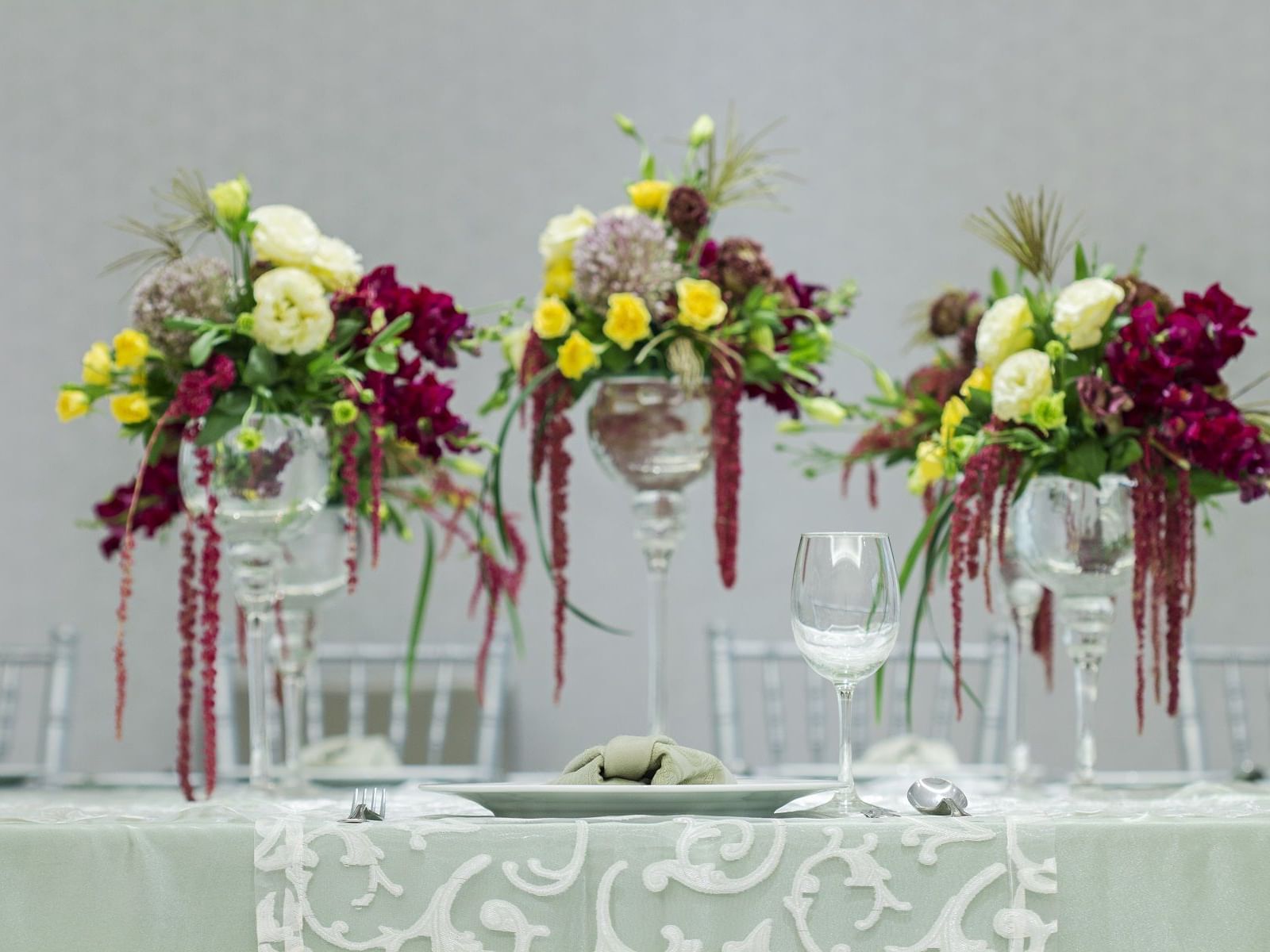 Personalized Experience
Exchange vows in a lush courtyard and then enjoy a sumptuous meal prepared by our wedding banquet service. If you wish, you can create more intimate spaces by dividing the ballroom into smaller rooms.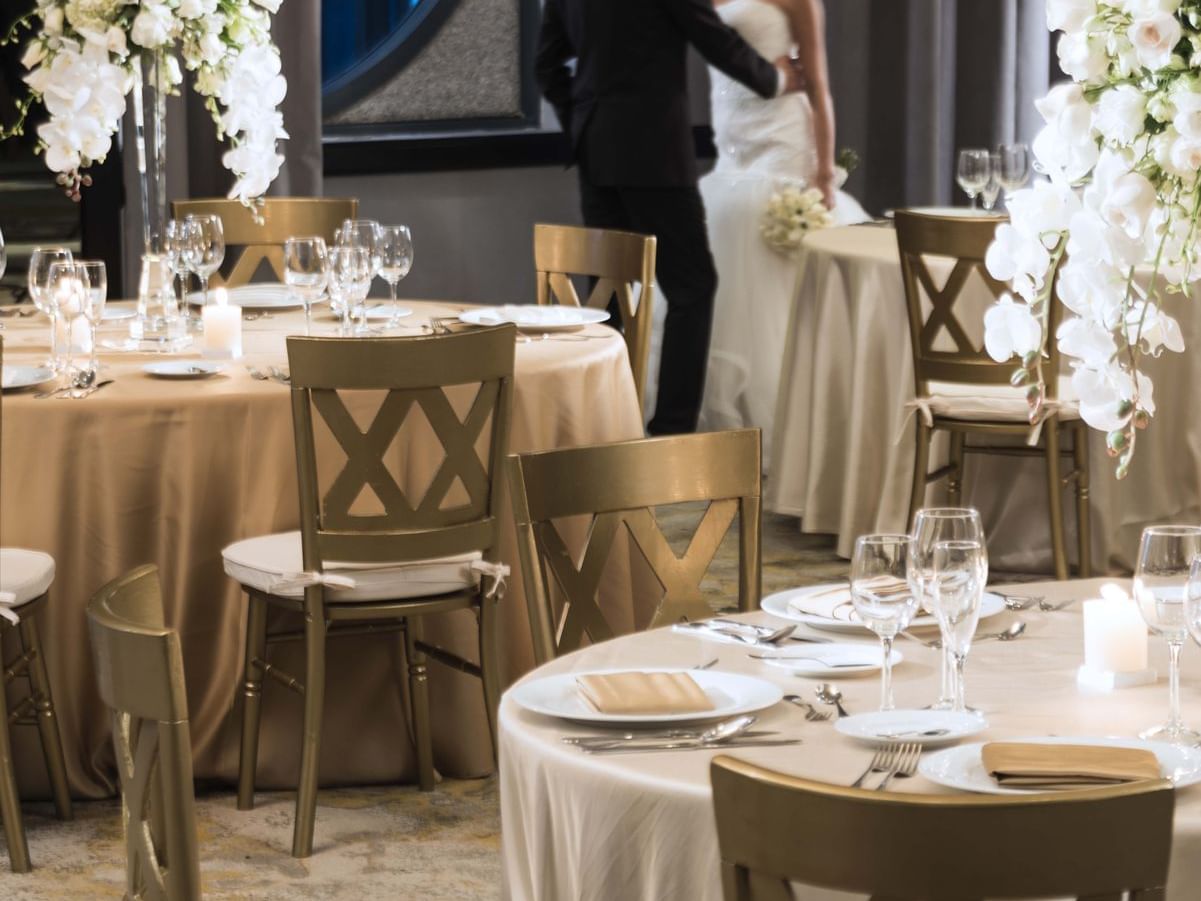 Expert Team
Offering personalized assistance from our experienced wedding planners and catering team, every detail of your wedding will be perfect. While you spend time with your family and friends, we will take care of everything, from the cake, the distribution and the decoration of the tables to the hotel discounts for your guests.
Weddings at a Glance
Wedding planners onsite
Catering menus customizable according to budget
Group rates for wedding attendees staying at the hotel
Wedding packages available 
Audiovisual equipment and support
Table linens, flower arrangements and décor 
Music and entertainment services
Picture the Day of your Dreams
Lose yourself within our hotel's photo gallery until you find the perfect location for your celebration.
Request a proposal at Mexico City's prime weddings venue