About Us
An Art Deco Jewel in the heart of Mexico City
Our property is located on the spectacular Paseo de la Reforma, in the center of Mexico City. We are proudly the only hotel in the city part of "The Leading Hotels of the World" collection, a distinction we have held for over a quarter-century. We complete the experience with three restaurants boasting distinctive cuisine and the well-known Spa Marquis and fitness center, an oasis in the city. 
WHY SHOULD YOU SELECT MARQUIS REFORMA MEXICO CITY?
The cosmopolitan Mexico City could overwhelm you with the number of lodging options. Here are four reasons you should choose Marquis Reforma Mexico City as your next stay in the city.
1 Best location in the city
Located on the breathtaking Paseo de la Reforma, in the heart of Mexico City, right where you need it, close to the most important corporations and the most visited tourist attractions in the city.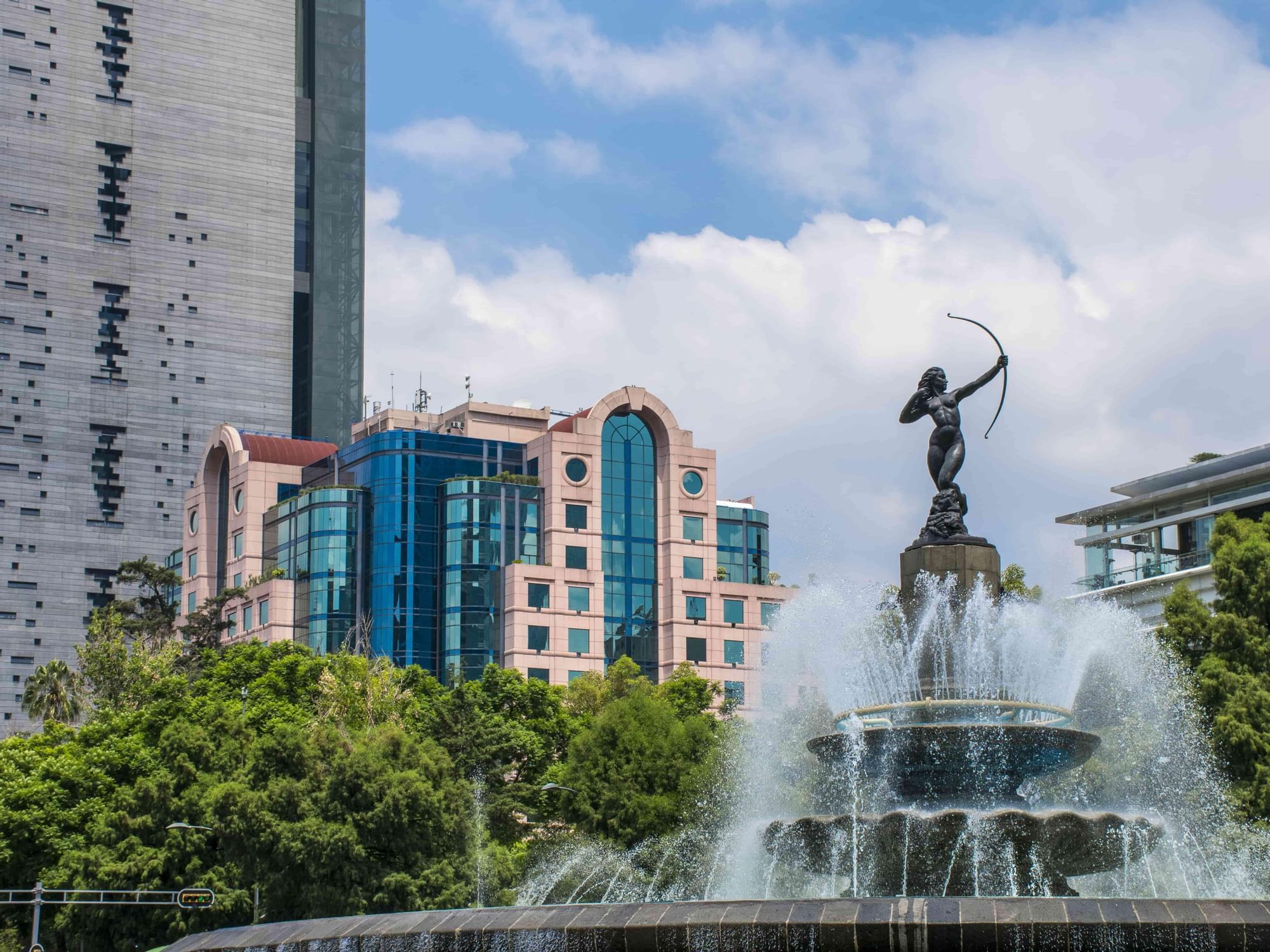 2 Spa Marquis & Fitness Center
Constantly acclaimed as one of the best spas in Mexico City, discover an oasis within the busy city, rejuvenate in our Spa Marquis with an Egyptian bath and purify your senses with a geothermal massage, Spa Marquis is the ideal space to revitalize and relieve you from the problems of everyday life.
In our gym you will find the most complete equipment, designed for Olympic athletes, all under a beautiful dome that will bathe you with its natural light.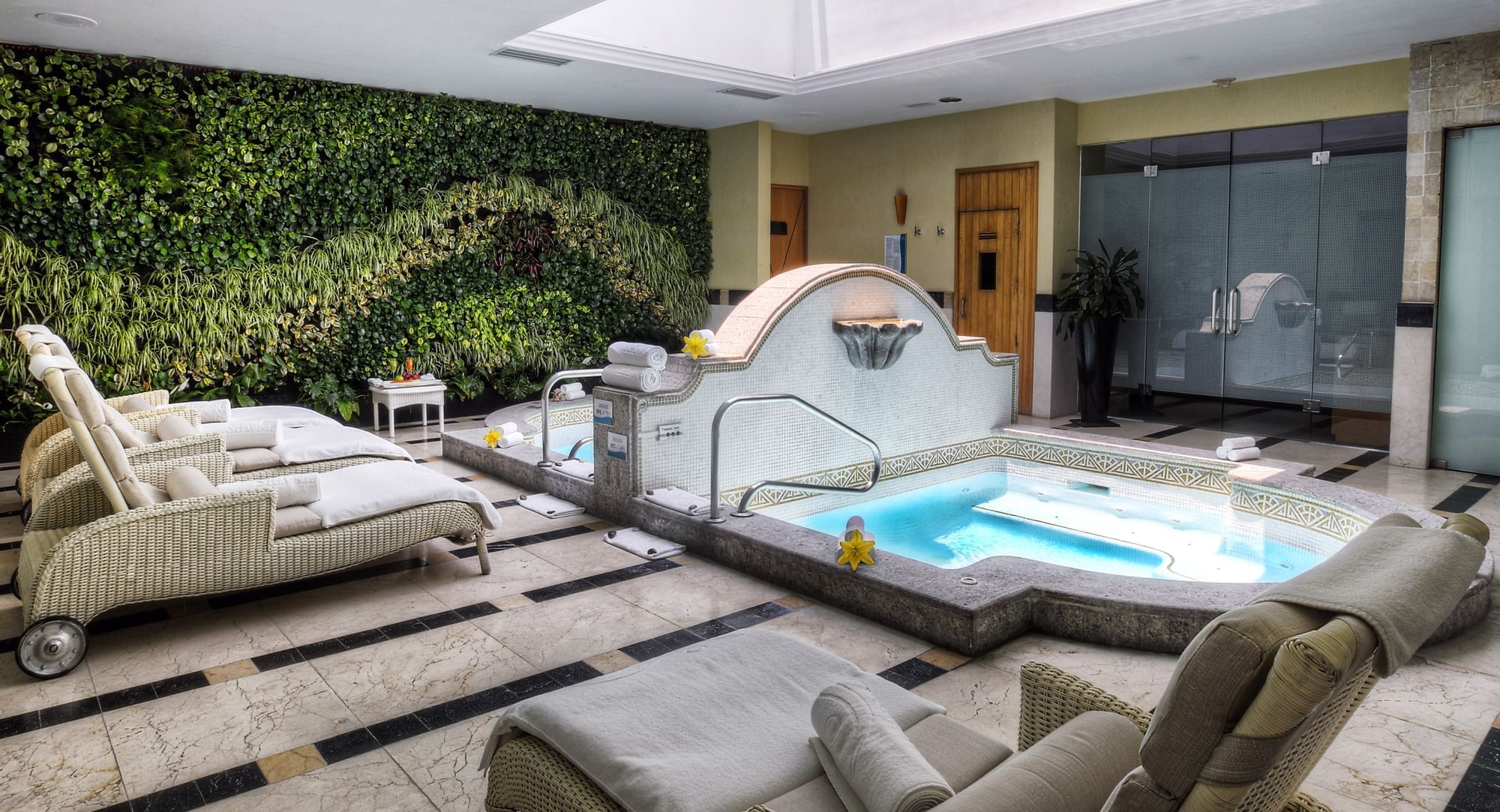 3 Sky Suites
Enjoy incredible urban views from our Sky Suites, which are distinguished by their spaciousness, designer décor and extraordinary service provided by our "butlers", who will take care of the smallest detail to create a great experience for you.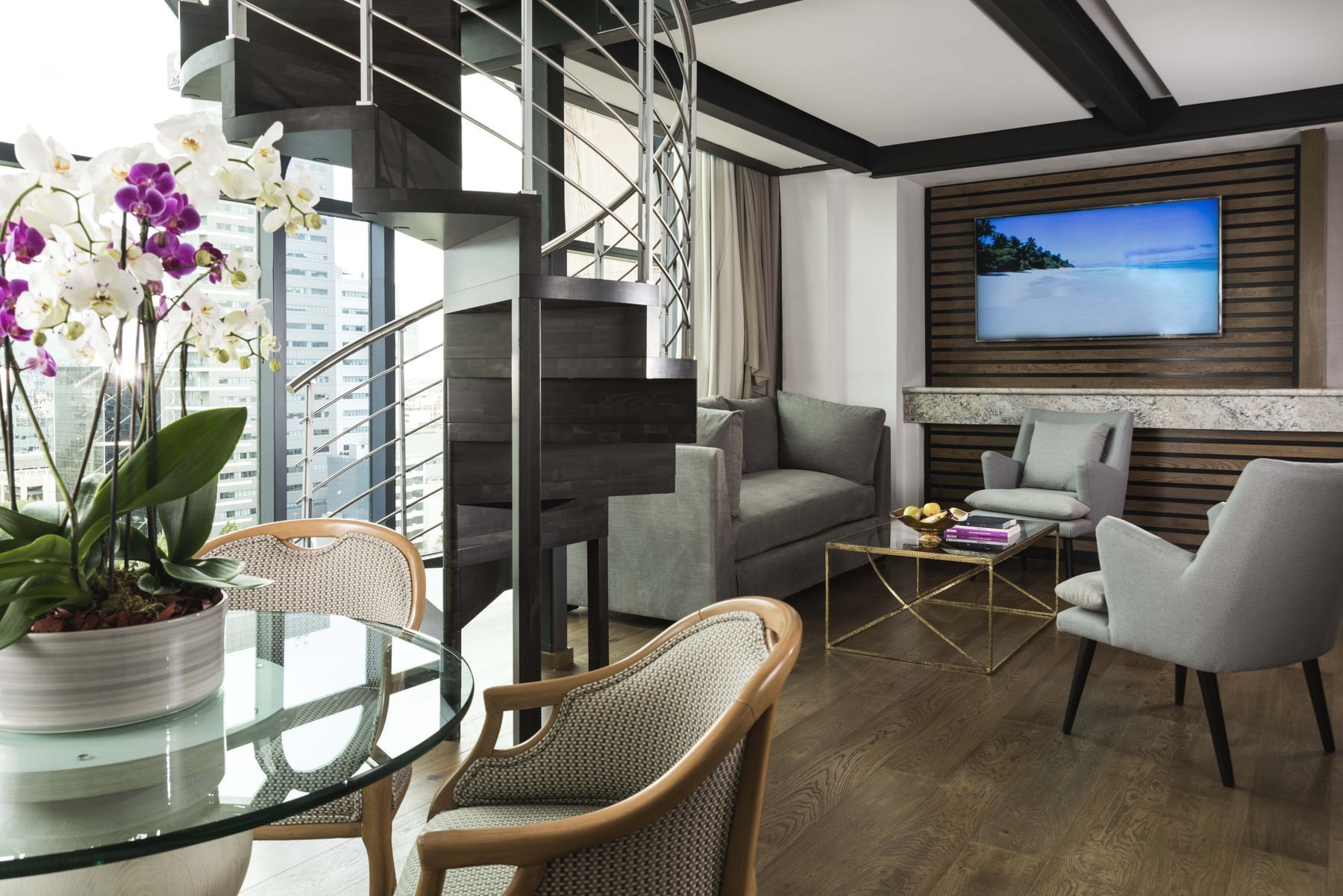 4 Service & Quality
Experience the prestigious hospitality of Marquis service, a member of The Leading Hotels of the World that maintains quality and value in your experience, with luxury amenities and personalized service in all of our guest rooms.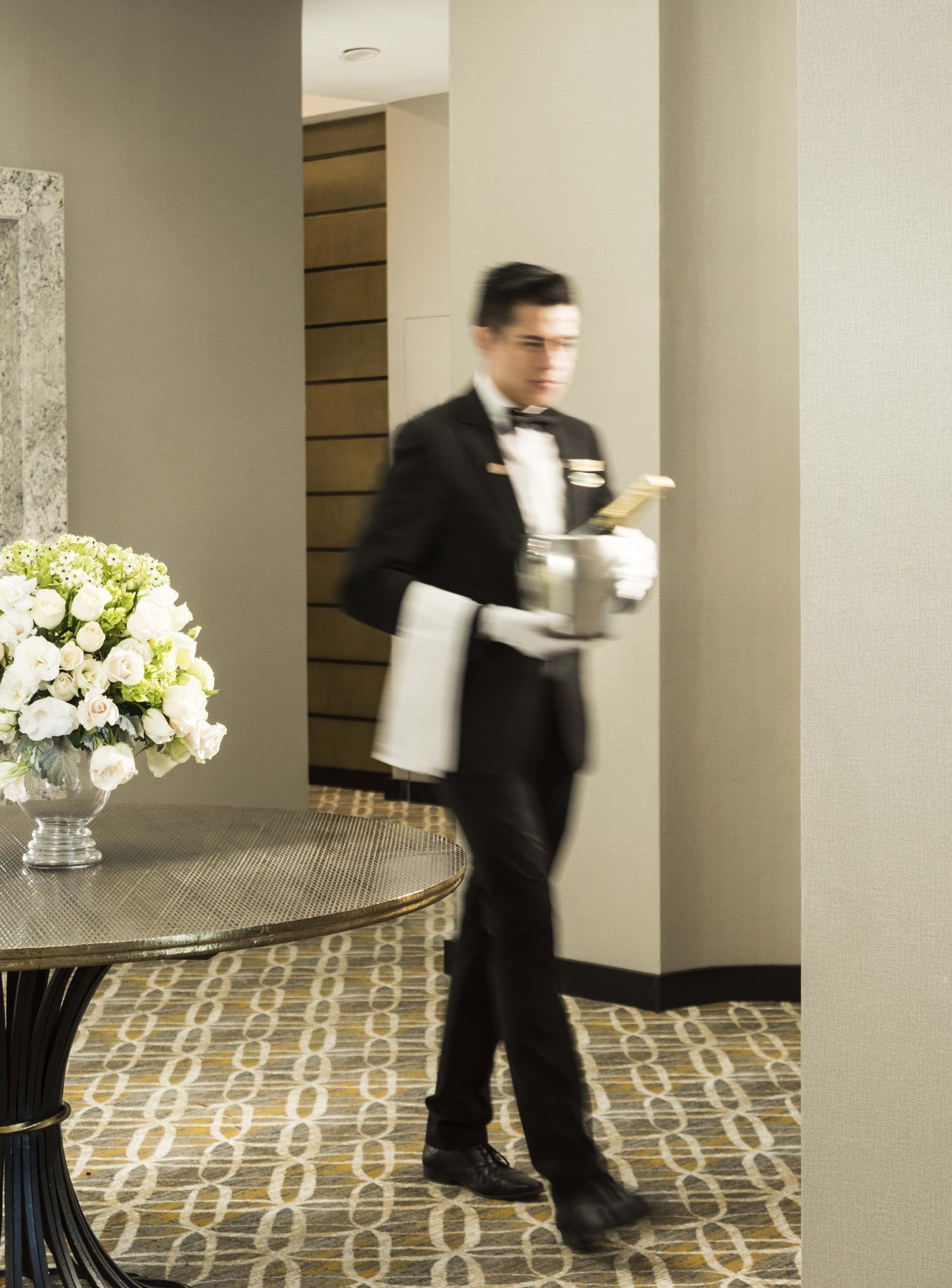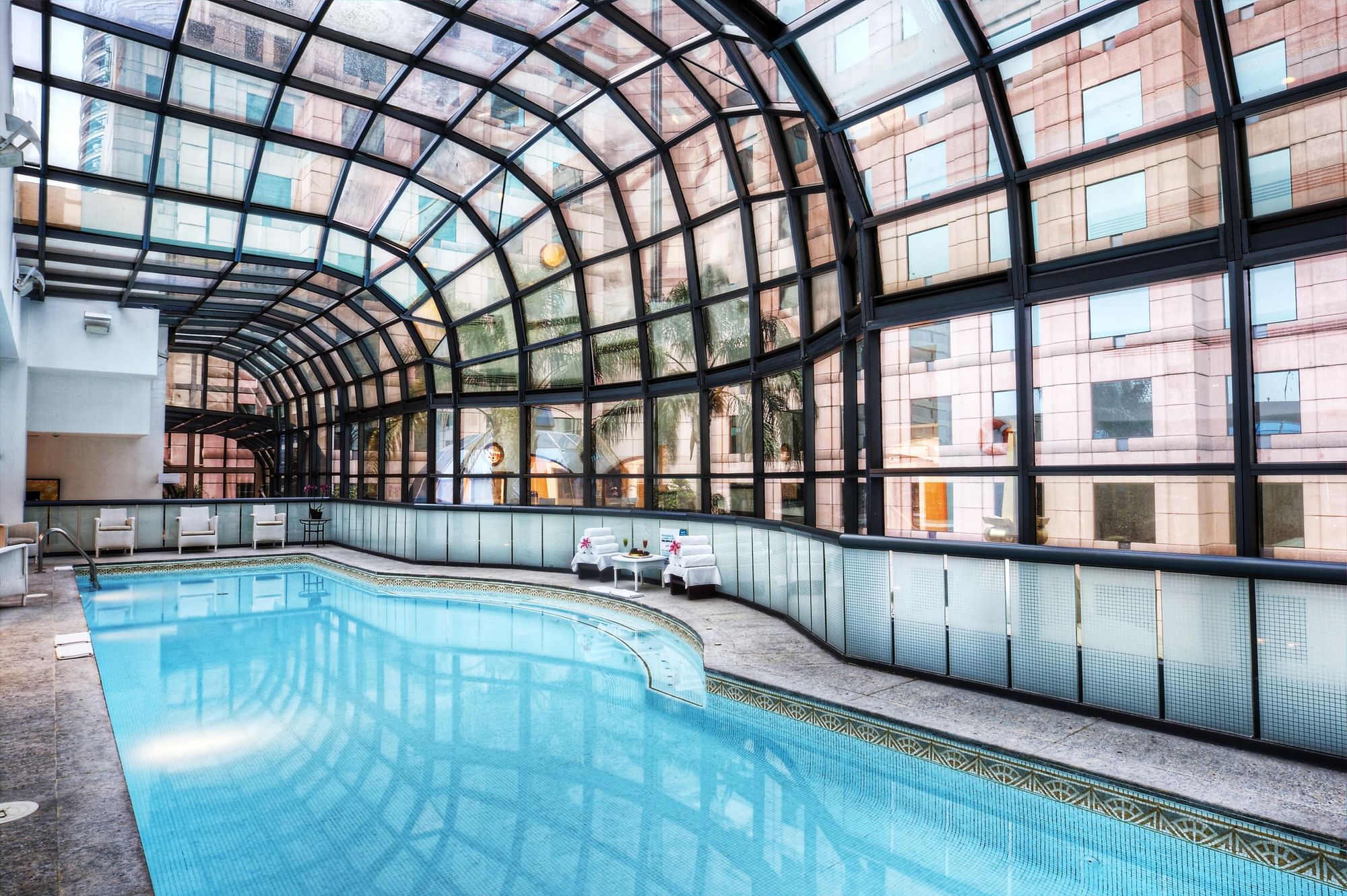 Services and amenities
Recognized for our service excellence, Marquis Reforma gives you access to a full range of five-star service and amenities. We are the premier choice of hotels for discerning business and leisure guests.
Sustainability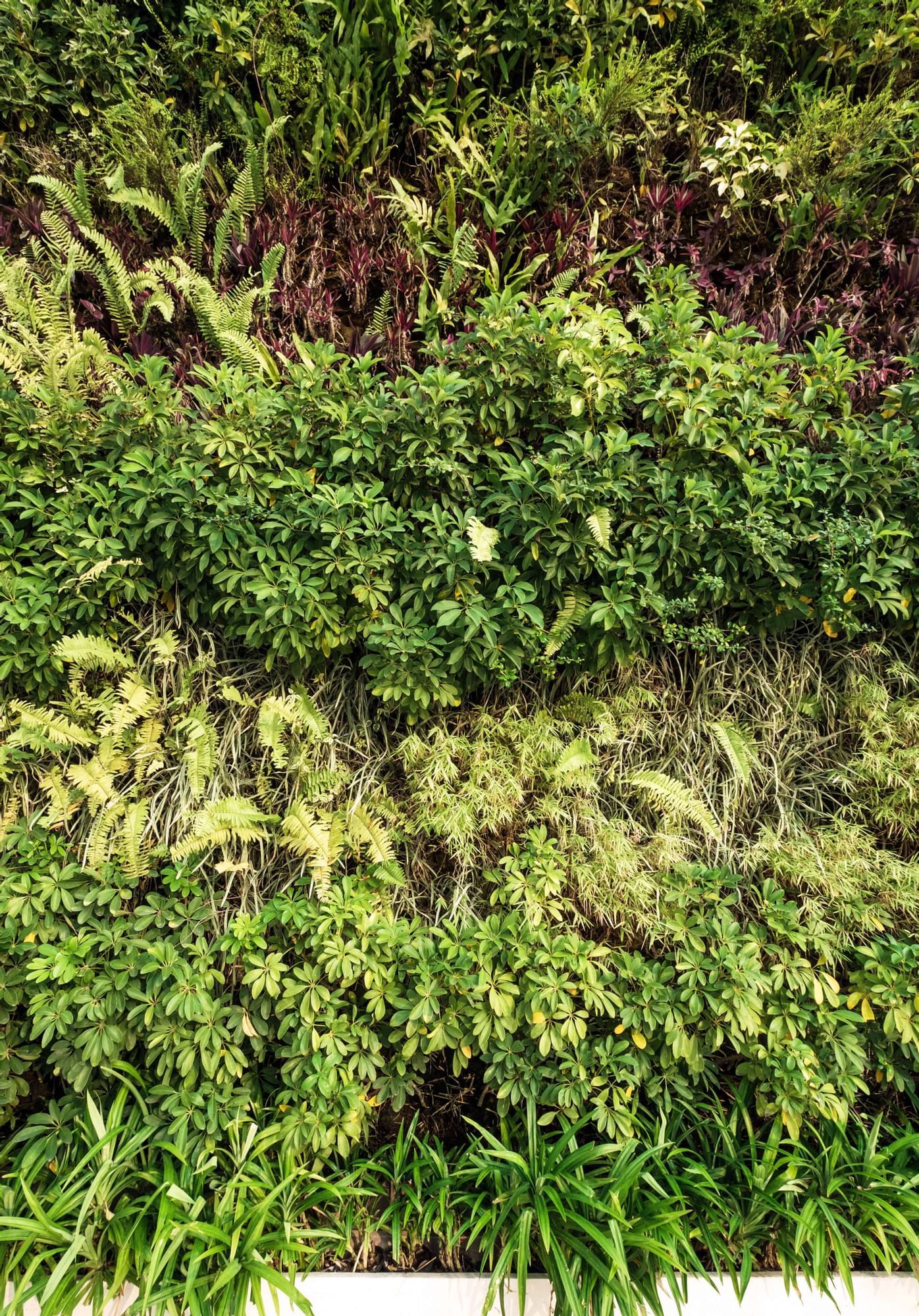 Green Walls
We cultivate green walls in different guest areas, helping our property building become more energy-efficient and decrease carbon emissions.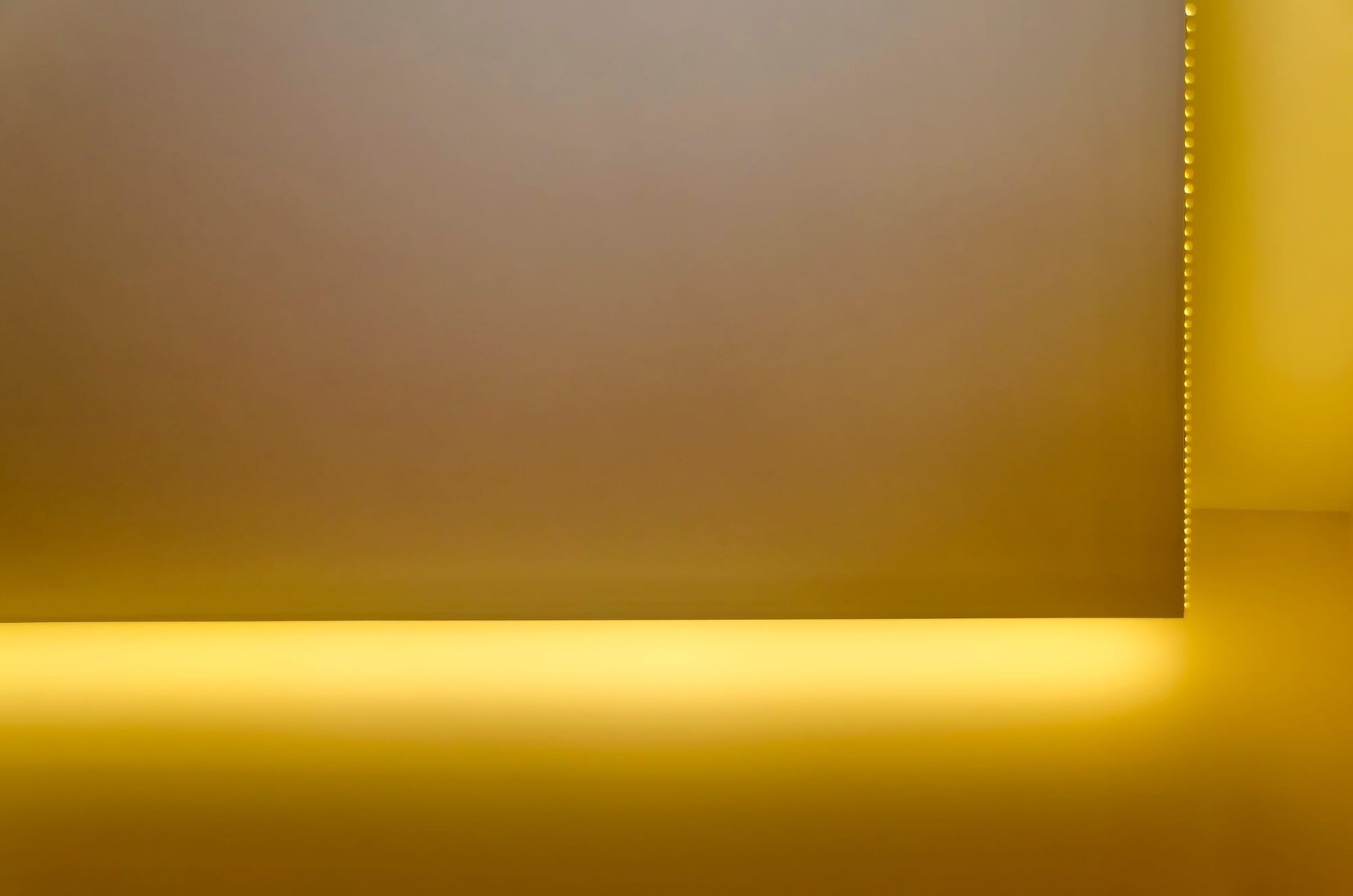 LED Illumination
Our rooms use only LED lighting, considerably reducing our electricity consumption in guest areas.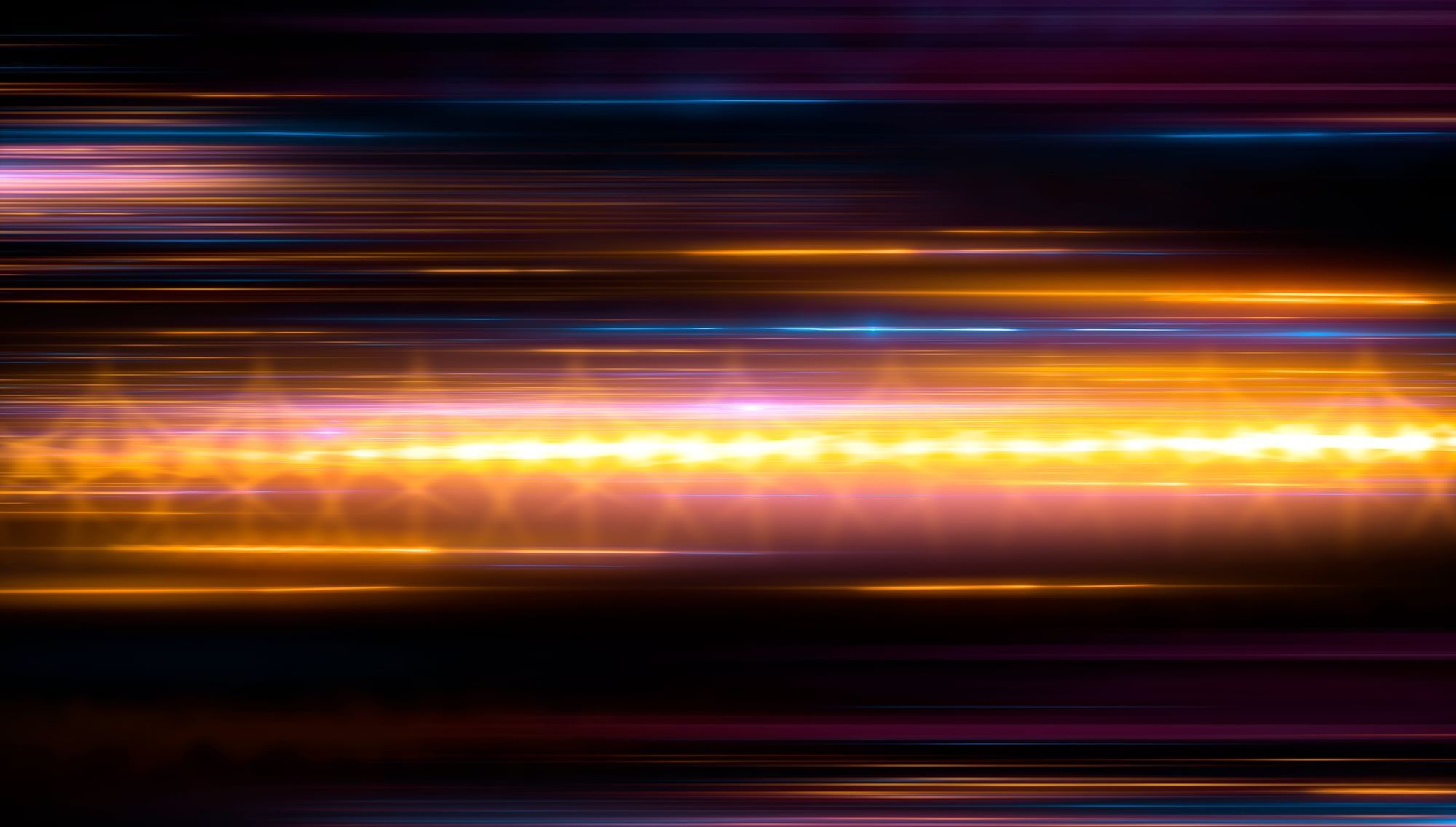 Motion Sensor Lights
Our guest areas lighting is equipped with motion sensor technology, reducing energy consumption on low-traffic areas.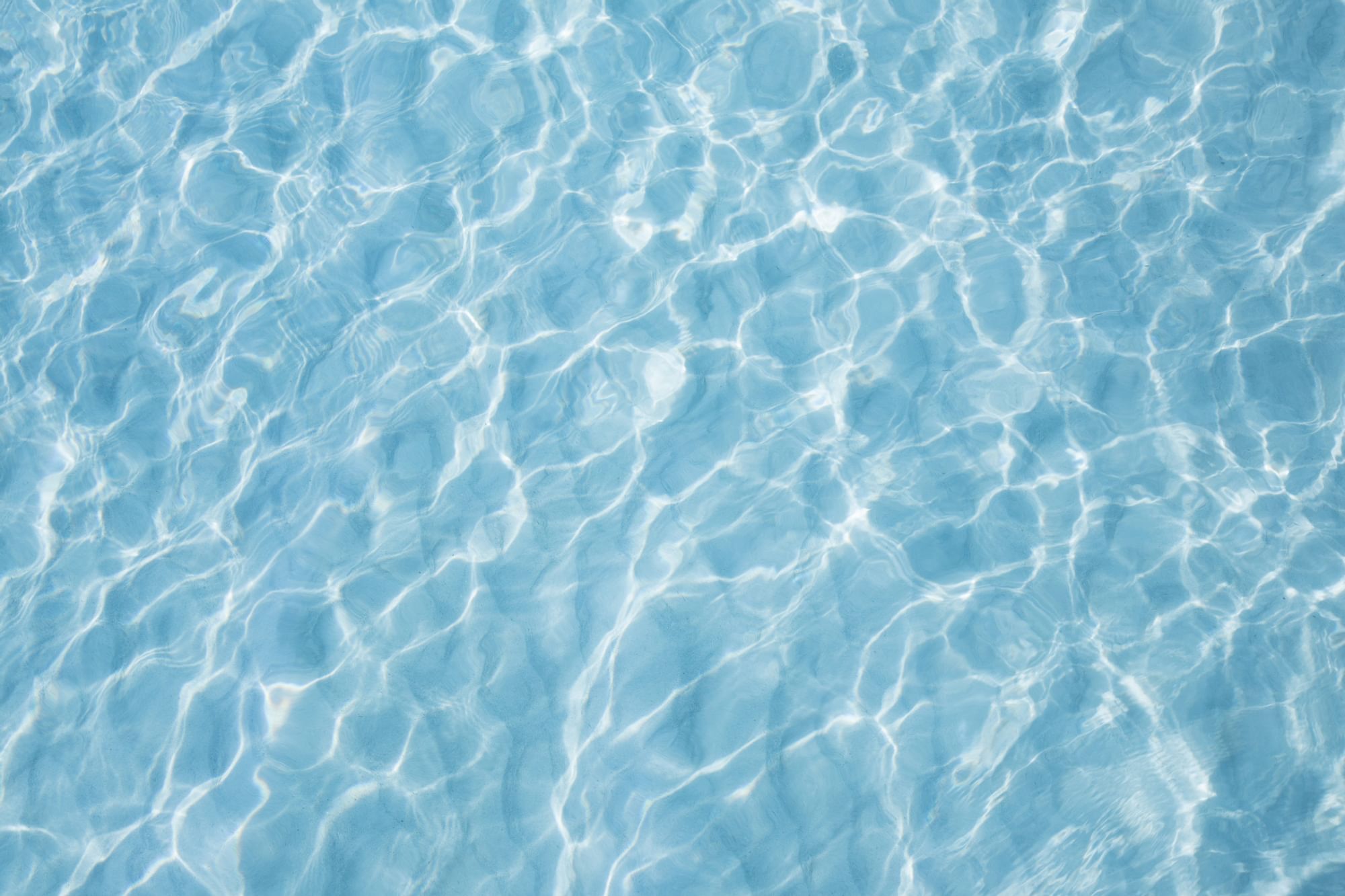 Water Conservation Program
We use water-saving technology on all our guestroom showers and WCs, reducing up to 55% of the daily water consumption on the guest floors.
Discover our packages and promotions to plan your stay and make the most of your visit to Mexico City
Take advantage of selected packages and added benefits that you will unlock booking on our official site.