Advance Purchase
Early birds save more
Plan ahead and receive special rates on your next adventure. Receive 15% off your stay in our stunning suites when you book at least 30 days in advance.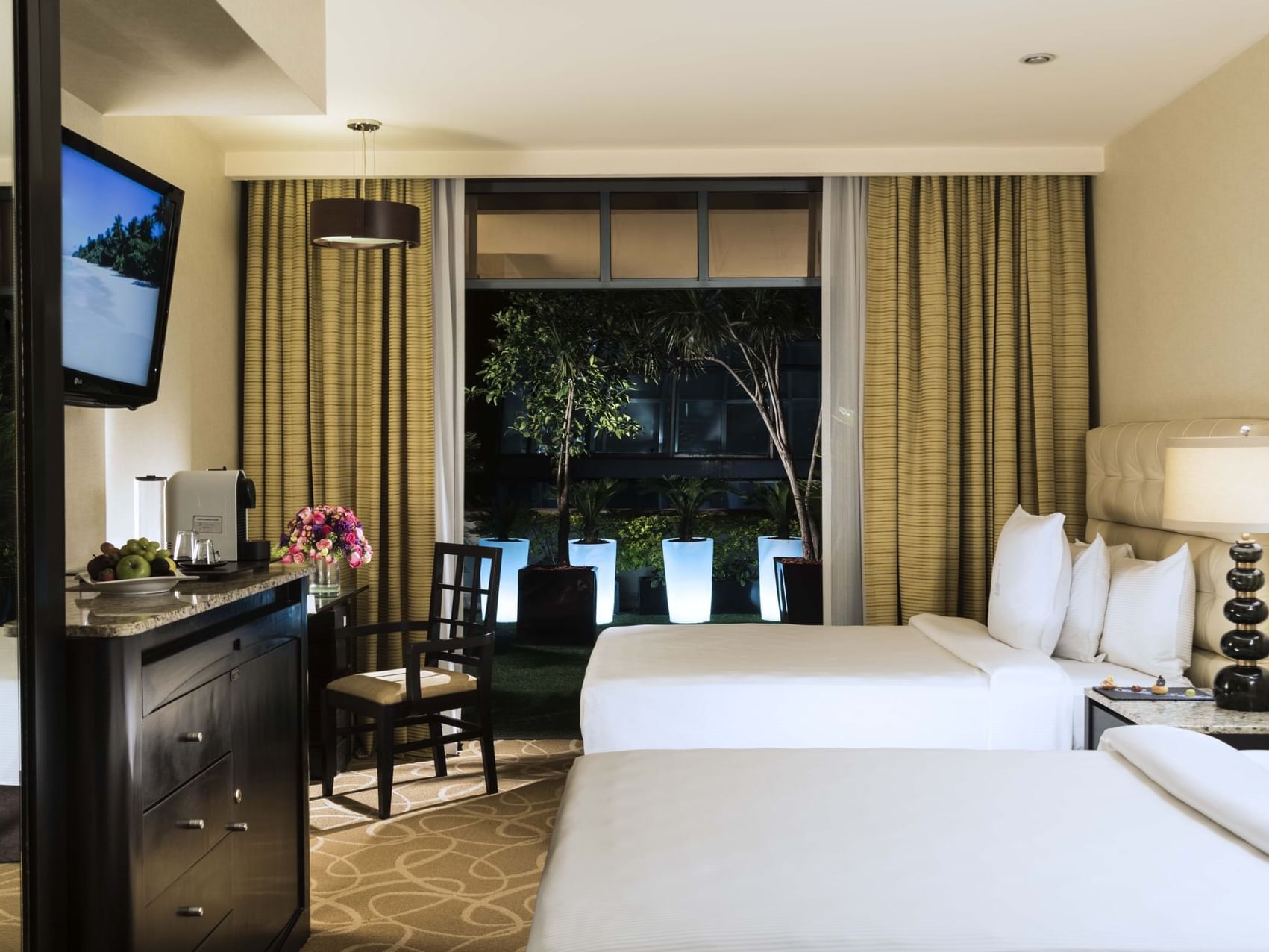 Offer Details:
15% off on your next stay, booking at least 30 days before your arrival date.
Comfortable luxury accommodations
Complimentary WiFi connection in all areas
Complimentary access to the fitness center
Two bottles of water daily
Complimentary nightly turndown service
Terms & Conditions:
To validate the discount, you must book your stay at least thirty (30) days before the arrival date. The advertised benefit applies only to the rate plan "Rate with Internet Free Cancellation" and "Rate with Breakfast Free Cancellation," and it will not be extended nor combined if other rates, promotions, or packages are booked. This offer is only available to new reservations. We will not extend the advertised offer for bookings made through third-party websites or groups/weddings.
Book Now
Advance Purchase